Waking up to a healthy mind and body every day since the past ten years has enhanced my lifestyle and revitalized my stressful routine.
Yoga purely means the union of an individual with his soul.
Yoga includes concentrating on our breathing technique also known as meditation as well as systematic exercises and self-development techniques for body, mind and spirit.
After visiting all these ashrams , I have summarized my experience in a few words. Every place has its own story , but a similar elation.
As a yoga enthusiast , these are my favorite kind of articles, and I hope you enjoy reading it .
1.ART OF LIVING BANGLORE.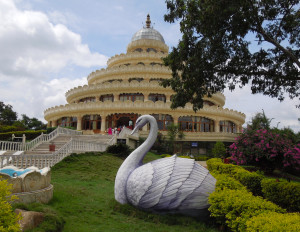 It was a solitary experience to practice yoga in a charming and an enticing place situated on the top of panchagiri hills on the southwest of Bangalore.
The aashram was sacred and calm, with extreme positivity around me.
I couldn't fail to notice the beautiful architecture of this place. With glazed eyes , I walked through the lanes and witnessed the inviting sound of SATSANG.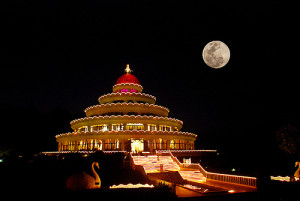 Later i also practiced the most illustrious element of The Art Of Living – the SUDARSHAN KRIYA.
The sudarshan kriya is a cadenced breathing technique that helps release the negativity in our emotions, our thoughts, our breath and our bodies.
After the kriya and the yogasanas my body felt relaxed and energized!
Since then I don't fail to visit that place , for a break from my strenuous life.
2.PARMARTH NIKETAN , RISHIKESH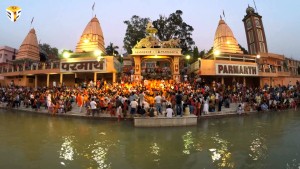 This place is located in the "City of divine", and many pilgrims are drawn here, from all around the world.
It is a holy place is built on the banks of rivier ganga.
As I entered this place, my attention was drawn towards the beautiful landscape , surrounding the niketan.
The clear flowing Ganga, the majestic mountains, and the lush green forests were awe-inspiring.
The scenery was captured in my mind, now and forever.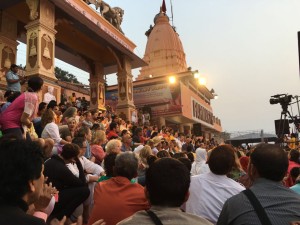 I practiced yoga , which indeed cleansed my soul and later went for the ganga sunset aarti , surrounded with sacred energies.
They also host the grand international yoga festival on the first week of march , every year, where thousands of yoga enthusiasts come and learn yoga , meditation and prayanam.
3.BIHAR SCHOOL OF YOGA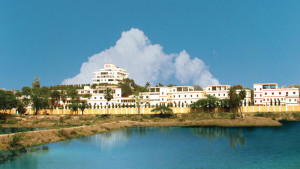 This place is built on a hill overlooking the ganga river in Munger, Bihar.
It is a school that teaches the various techniques of yoga to households and sanyasis. There is also an aashram located nearby.
The ambiance of the ashram was simple and pure.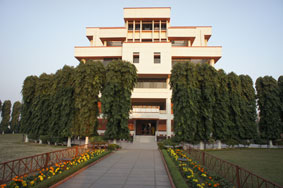 I was inspired as I watched young children and devotees from all around the world perform yoga asanas so well.
They taught meditation in a very pleasant and joyful manner.
It was an ecstatic experience and I am keen on visiting there again.
4.ISHA FOUNDATION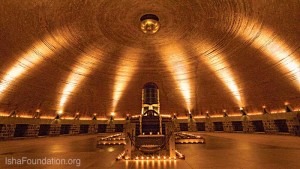 The Isha yoga center is situated at the foothills of the Velliangiri Mountains Coimbatore district in the state of Tamil Nadu, in southern India. The founder were Sadhguru Jaggi Vasudevji.
This center had a architecturally distinctive Spanda Hall and garden, which were well constructed .
I was attracted by this place as they offered yoga in the most soothing and effortless way.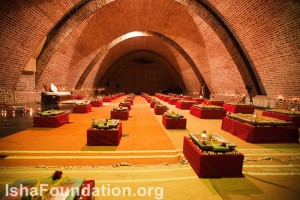 I also witnessed a unique and powerful energy-form sitting under a pillar-less 250,000-brick dome structure to perform my yogasanas.
My aura was filled with positivity and enthusiasm.
The experience was one of a kind.
5.OSHO MEDITATION RESORT, PUNE.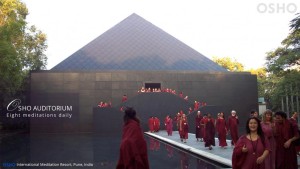 This is a very unusual place, for yoga and mediation lovers.
It was a very attractive and vibrant place with luxurious spas and teeth parks for meditation purposes.
The ambiance was inviting and blissful.
Further, I experienced the beautiful Basho spa meditation & then took a dip in the Jacuzzi.
I also visited the shopping center and the teeth park.
This place was an experience of relaxation and fun , both.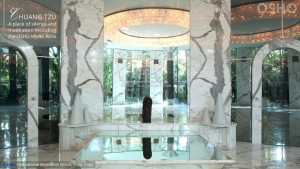 Lastly in the evening I enjoyed the evening meeting , of dance, celebration, and silence; with the essence of meditation.
Not to forget, the food here is not like any other regular ashram would provide, this resort includes cafes and restaurants.
They not only provide WiFi services, but also have various events for an entertained nightlife , such as- Parties, Active and Dance Meditations, Full-moon meditations beneath the stars, Videos, Cinema, Theater, Variety shows, Creativity nights and Occasional Classical music performances.
6.PATANGALI YOG PEETH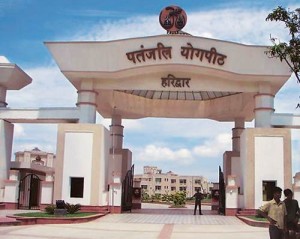 It is one of the largest yoga institutes in India and is located in Uttrakhand, Haridwar.
I was glad to see the Patanjali ayurveda college, it is a study and research facility provided for young and old students and there are various ancient books being restored and digitized in their library.
Further I visited the Yog Bhawan; which is a huge auditorium, where thousands of participants practice yoga, pranayama and meditation together.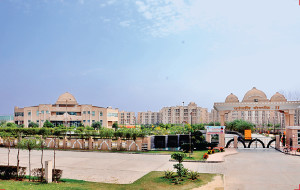 I also went to the Panchkarma & Shatkarma Centre is a centre where up to about 1,000 people can perform and participate in panchakarma and shatkarma therapy.
It was a delightful and short visit.
7.KAIVALYADHAMA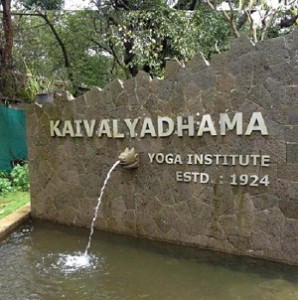 This ashram is built on 180 acres of parkland.
It is surrounded by an enchanted hilly landscape and the environment was chilly.
This place consists of a health center , a research center and a yoga college.
The place offered a charming experience of natural and relaxed yoga.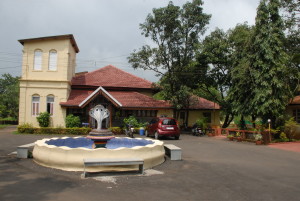 Courtesy:
http://www.artofliving.org
http://www.parmarth.com
http://www.biharyoga.net
http://www.ishayoga.org
http://www.osho.com
http://www.divyayoga.com
http://www.kdham.com